Choosing a Code Editor
Once Haxe has been installed (yes you should do that first!). It is helpful to choose an integrated development environment (IDE), with good support for Haxe development.
Although you can write code using even a simple text editor. A quality IDE can provide:
code completion (code hints)
shortcuts to build and test your projects
and other tools to give you a great coding experience.
Visual Studio Code
Code is the recommended editor to get started with Haxe, and is the current main effort from the Haxe Foundation.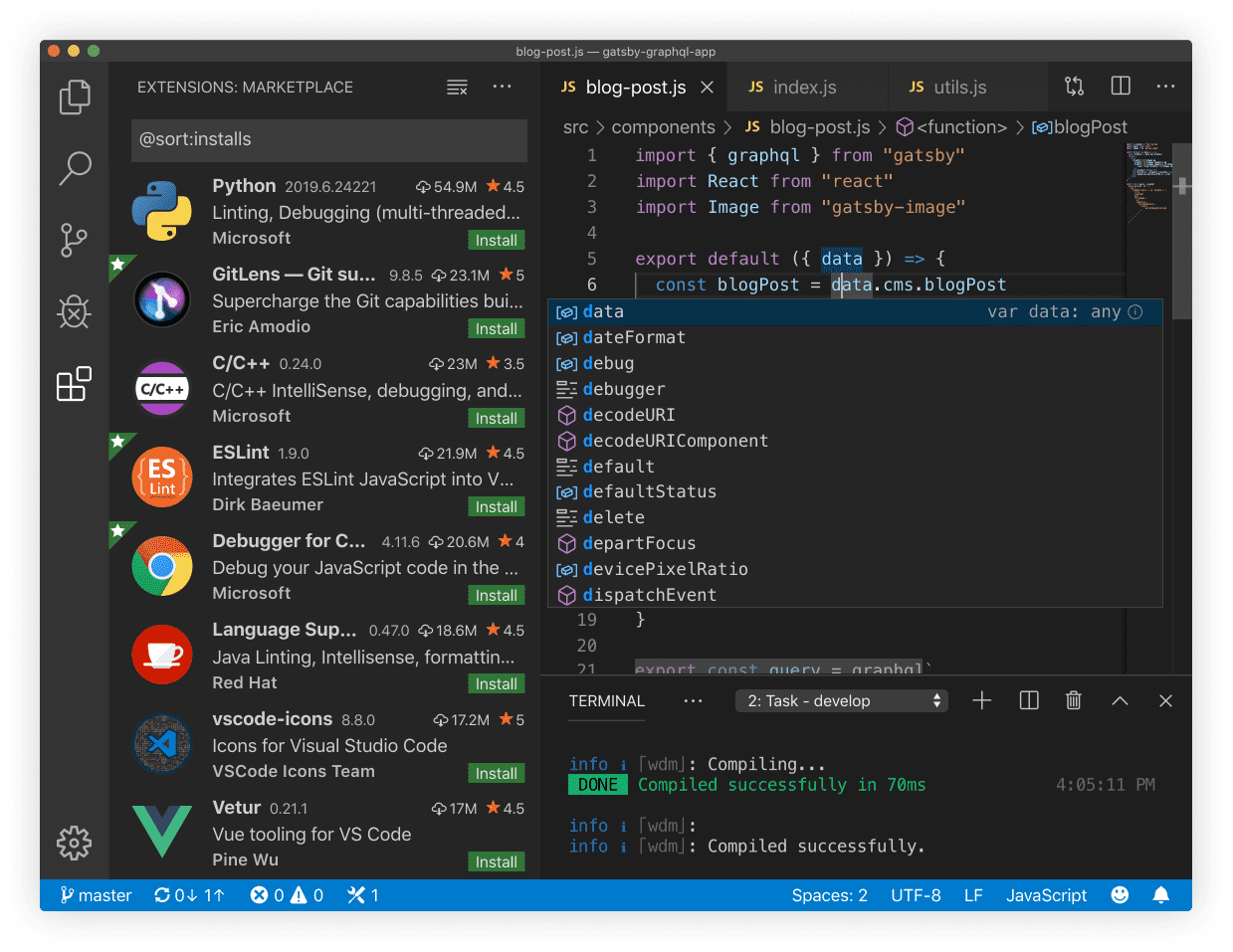 Visual Studio Code Build and debug modern web and cloud applications.
Code is free and open-source, and cross platform - Linux, Mac OSX, and Windows.
HaxeDevelop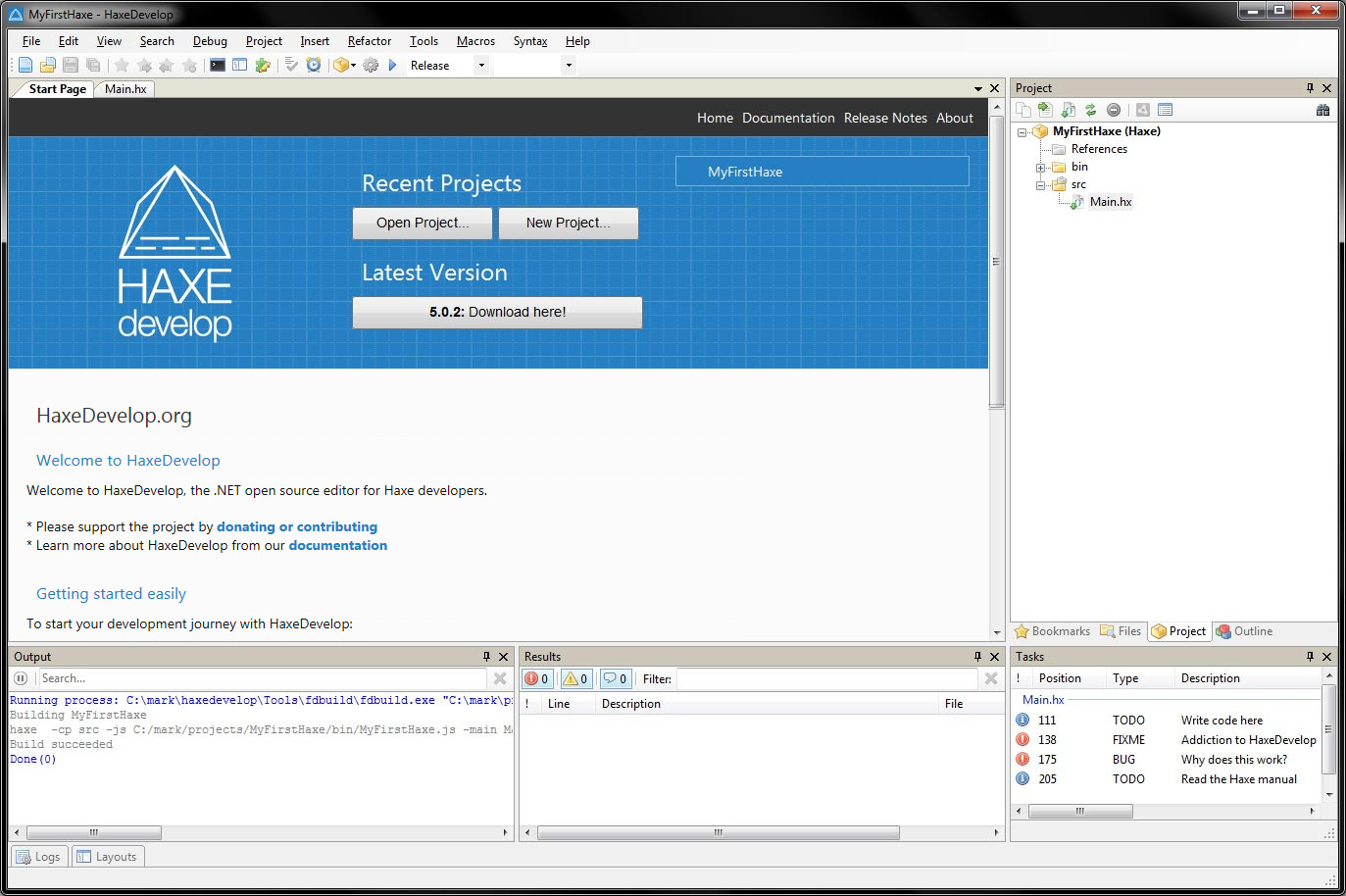 HaxeDevelop is one of the strongest IDEs for large scale Haxe development. If you are a Windows user (and perhaps if you are not), we recommend that you try HaxeDevelop first.
HaxeDevelop is free and open-source.
IntelliJ IDEA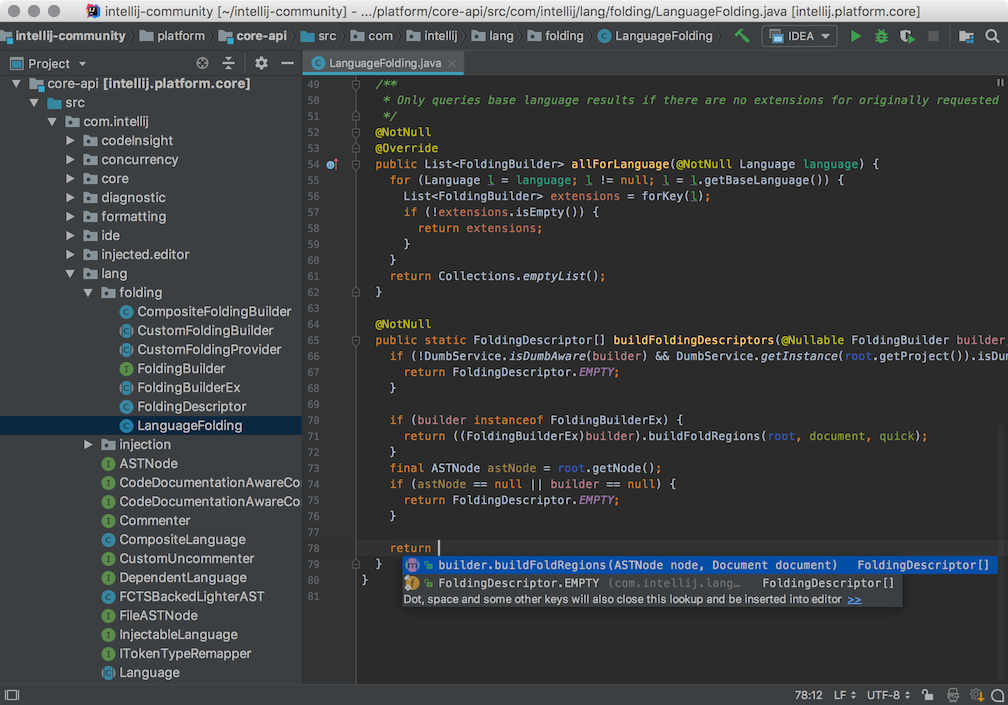 IntelliJ IDEA is primarily marketed as a Java IDE. But it has a growing support within the Haxe community, and is prefered by large teams. The full edition and the free community edition, support the open-source Haxe plugin.
Other Choices
There are other code editors to choose from, include vim and up-and-coming Haxe-based editors. You can read more at http://haxe.org/documentation/introduction/editors-and-ides.html
Summary
| Name | Platform | Price | License | Plugin |
| --- | --- | --- | --- | --- |
| VSCode | Windows, Mac, Linux | Free | ? | Haxe Extension Pack |
| HaxeDevelop | Windows | Free | Open Source | |
| IntelliJ IDEA | Windows, Mac, Linux | Free | Apache License 2.0 | Haxe Support |
Some of this information is directly from Openfl documentation